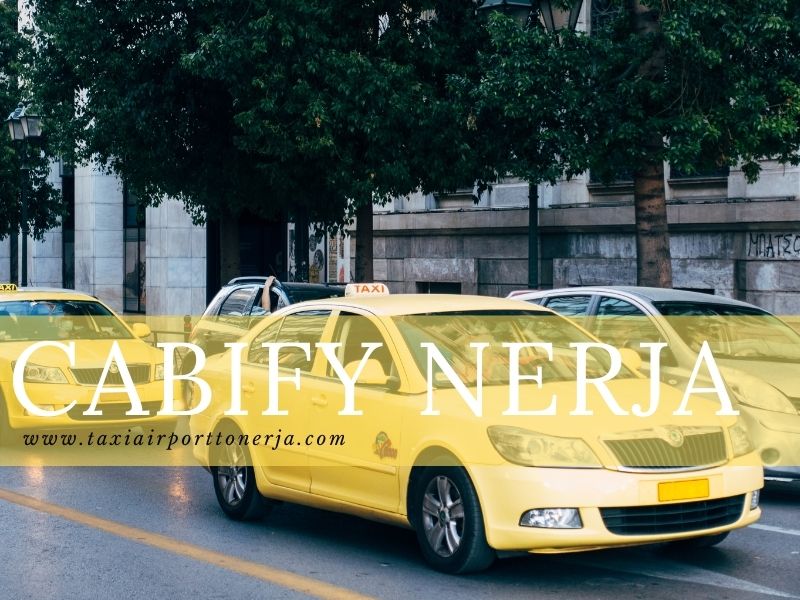 In addition to the bus, the rental car, and the private car, there is another means of transportation in Nerja that is more comfortable and safer. Of course, we are talking about the cab Nerja that can take you from one place to another with efficiency and punctuality. However, some people wonder if Cabify Nerja service is also available in this town.
What is Cabify?
Cabify is a private transportation service that is very similar to a cab, but with some differences to highlight. Cabify users can access different types of vehicles for transportation to their destination.
They also have a private driver, and their trip can even be customized with a high-end car, water, and their favorite music. Additionally, users can share their trip in real-time, check vehicle details, as well as the driver information.
IS THERE CABIFY IN NERJA?
On Cabify's official website, it is possible to know all the cities in Spain where such service is available. Currently, these cities include:
Alicante
A Coruña
Barcelona
Madrid
Malaga
Murcia
Santander
Seville
Valencia
Zaragoza
If you choose Málaga, the web shows you the lowest rate for other towns such as Marbella, Torremolinos, Benalmádena, Alhaurín de la Torre, and Puerto de la Torre. However, the municipality of Nerja is not listed.
In other words, there is no Cabify in Nerja.
ALTERNATIVE TO CABIFY IN NERJA
The taxi is the best alternative to Cabify in Nerja, especially if you consider that no other means of transport offers safety, comfort, and punctuality in transfers. Besides, we must take into account that Taxi Nerja fares are reasonably affordable, and the customer can even pay upon arrival at the destination.
You will have more benefits; anyone can book a Nerja cab online from your home comfort. Additionally, you can do it at any time, whether you need to go to Malaga airport, or you have a last-minute meeting.
DIFFERENCE FROM A TAXI TO CABIFY
On the other hand, we can say the main difference between a cab and Cabify has to do with the drivers. That is, while Cabify drivers are private drivers, often inexperienced, cab drivers are professionals and know very well all the routes.
In addition, you can book cabs with different capacities. For example, from 1 to 4 passengers, 5 to 8 passengers, and 9 to 10 passengers.
NERJA: THE BEST CAB SERVICE
Nerja cab is the best transportation service because you can book it online and confirm the reservation instantly.
Therefore, you will get the lowest rate on transfers from Malaga airport.
Well, that is not enough, you can pay at the end of the transfer in cash or by credit card.
Neria taxi service has proven experience in the transportation and tourism segment.
---