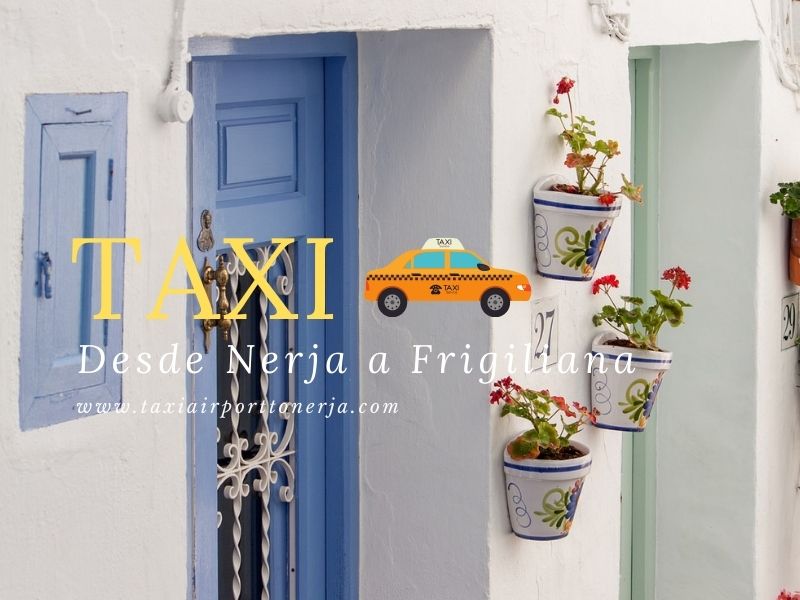 Frigiliana is one of the most charming villages in Malaga. The best thing has to do with its location, it is just under 17 km from Nerja. Consequently, you can get there in practically 20 minutes. But don't worry, if you don't know how to get by Taxi from Nerja to Frigiliana, here we will explain to you all the details.
CAB NERJA FRIGILIANA
The first thing you should know is that Nerja Taxi will take you to one of the most historical tourist destinations and interesting places. Its climate is pleasant, tourist can enjoy almost 3,000 hours of sunshine a year.
Among the most outstanding monuments, we can mention its Old Town, the Ermita Santo Cristo de la Caña, dating from the eighteenth century. You can also find the Castle of Lízar from the ninth century and the Palace of the Counts of Frigiliana.
HOW MUCH DOES A CAB FROM NERJA TO FRIGILIANA COST?
Due to its proximity, the price of a cab from Nerja to Frigiliana is quite cheap. At present, you can book a cab from Nerja to Frigiliana for only €12. This price applies for 1 to 4 passengers.
The taxi fare from Nerja to Frigiliana for 5 to 8 passengers is cab fare €18, while for 9 to 10 passengers is €24. In all cases, this is a reasonably affordable rate, considering the speed, safety, and comfort provided to the customer.
HOW TO GET BY CAB FROM NERJA TO FRIGILIANA?
Indeed, there are indeed other means of transportation you can use to go to Frigiliana from Nerja. However, none offers you the personal space, comfort, and safety of a taxi.
Therefore, we recommend you book a cab in Nerja to go to Frigiliana. If you do so, you will arrive at Frigiliana in a maximum of 22 minutes. Consequently, you can leave Nerja very early in the morning, and spend the whole day in Frigiliana.
This is the route followed by the cab from Nerja to Frigiliana:
The cab heads southwest on the MA-170 road.
Then, it follows the road to Almería/N-340.
Then, it takes the E-15/A-7 road and the MA-5105, towards Avenida de Andalucía.
Finally, the cab continues along the street of San Sebastian in Frigiliana.
WHAT SHOULD YOU KNOW BEFORE VISITING FRIGILIANA?
Although Frigiliana is a small town with an area of 39.74 km² approximately, it has a large number of interesting places. However, if you plan to visit all of them or most of these places, it is important that you plan your trip in advance.
You will need a couple of days to get to know the monuments and sights of Frigiliana at your leisure. Also, if you are traveling with your whole family or friends, book a taxi online from Nerja to Frigiliana for 5 to 8, or 9 to 10 passengers.
In addition, if you want to know the popular festivals of Frigiliana, popular dances and others, we recommend you to travel in February.  It is also a good idea to travel at the end of August since the Festival Frigiliana Tres Culturas is held during those dates.
---