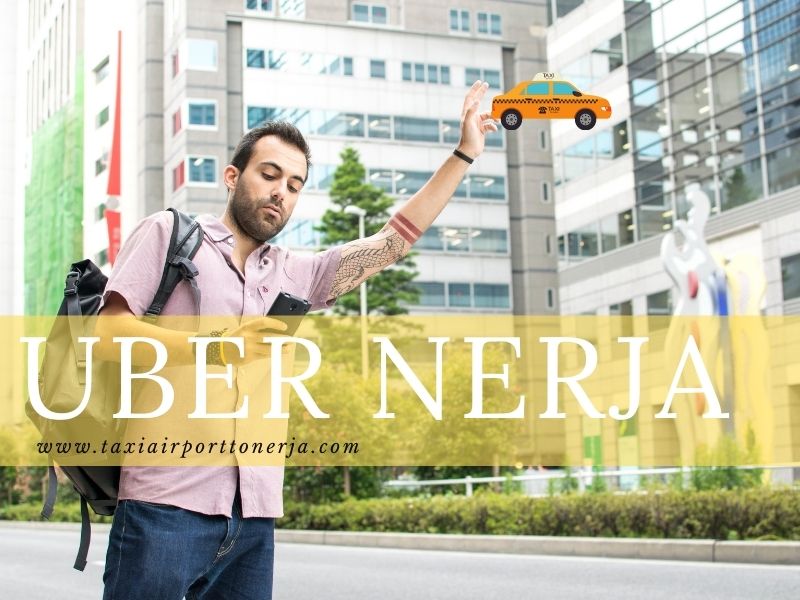 If you need to travel from Nerja to Malaga airport, or the other way around, even if you just want to go on excursions in Nerja, a cab is still your best transportation choice. However, many people wonder if the Uber Nerja service is available and if it is better than the cab.
WHAT IS UBER?
Uber is a technology company that works through a mobile app. This company allows its users to request a ride from private drivers. However, it is necessary to install the Uber app on your cell phone and sign up to use this service.
Uber's service is currently available in more than 310 cities around the world. Thus, the service works as a technological platform that connects driver-partners with users who need to move from one place to another.
DOES UBER EXIST IN NERJA?
The Uber service is only available in 69 cities in Spain, including Alicante, Badajoz, Madrid, Malaga, and Seville. However, the municipality of Nerja does not appear on this list. So, there is currently no Uber in Nerja, only in the city of Malaga.
ALTERNATIVE TO UBER IN NERJA
Of course, there are several alternatives to Uber in Nerja, some of them include public transport such as the bus. Honestly, the best alternative to Uber in Nerja is a taxi.
DIFFERENCE FROM A CAB TO UBER
Unlike Uber, customers always know that the fare will be more or less the same all the time in a cab. In addition, when there are emergencies, concerts, or crowded public events, Uber fares tend to increase significantly.
It is not the same case with Nerja cab, fares are maintained and respected. And even more, cab drivers are required to meet higher safety requirements in driving. Besides, Uber drivers are people who often do not have the necessary experience, nor do they know the best routes.
BEST CAB SERVICE NERJA
Honestly, this service is your best choice. There are several reasons why Nerja Taxi is a better transportation service. For example, the cab drivers are professional and have the necessary experience to perform any transfer.
In addition, people can book a Nerja cab online without going out their houses, and instantly confirm their reservation. They also receive the lowest price to the Malaga airport.
On the other hand, customers can pay the fare at the end of the transfer. Additionally, tours and excursions in Nerja can be done with the greatest comfort and reliability.
---